Our team
Operating and Strategic Advisory Board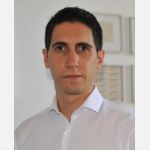 Albert Martínez
Legal Counsel
Albert holds a Bachelor of Law degree (University of Barcelona, Spain) and also a Juris Doctor of Law degree (accredited by The American Bar Association, USA). He has been a member of the Barcelona Bar Association for more than 10 years and he specializes in Intellectual Property rights, as well as innovation and entrepreneurship, focusing on the Life Sciences and Healthcare. He regularly advises companies in the technological and biotechnological sector, mainly in the area of research and development, as well as in the protection, exploitation and transfer of their technology. He also has extensive experience in litigation and transactions relating to patents, designs, trademarks, trade secrets, know-how and unfair competition. Albert is involved in many technological companies as an external legal advisor.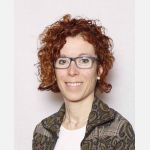 Lídia Casas
Patent Attorney
Lídia has a degree in Biochemistry and she is Qualified European Patent Attorney (EQE-2014). She is a professional with 15 years experience in Intellectual Property, especially in the fields of biotechnology and biomedicine. She has held different positions at a university technology transfer office, at a law firm working as patent advisor, in the private sector working as chief IP officer and as a professor in this area. She has gained experience and knowledge in all technical aspects related to patents (e.g. state of the art analysis, patentability and freedom-to-operate reports, patent drafting, patent prosecution, due dilligence) but also in the management of patent portfolios, patent lifecycle and in defining strategies aligned with company's business and research. Besides her knowledge of the European patent system, her knowledge in patent systems of around 20 different countries gives her a global vision. She has recently created her own project of patent consultancy, Patent Riders. Lídia works for Ability Pharmaceuticals as external IP Manager, managing all the aspects of IP of the company.


Roger Torrent
Grant Applications
Roger Torrent obtained his Chemical Engineering Degree at the Institut Quimic de Sarrià (IQS), Barcelona, and he is currently Senior Consultant for national and international public grants. He joined Inveready in 2012 and his work focuses on identifying, preparing and monitoring public funding for innovative business projects, and R&D lines, both nationally and internationally.

Previously, he worked as a grant manager for 4 years at the biotechnology firm AB-Biotics, a probiotics and pharmacogenetics company in the field of neurospiquiatría, obtaining financing for the development of their projects, and accompanying it from its initial stages until the exit to the alternative stock market. He has also worked as a consultant in the Euro-Funding firm, specialized in obtaining public funds for business development projects.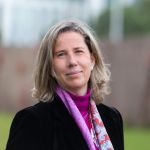 Esperanza Regueras
Market Research and Strategy Advisor
Esperanza Regueras obtained a degree in Pharmacy at Univerity of Navarra in Pamplona and a MBA at IESE business school in Barcelona. For more than 8 years she has worked as employee in pharmaceutical companies in a multinational environment. In 2004, following its entrepreneurship instints, she founded Axis Pharma firm, specialized in strategic consulting and market research services for pharmaceutical companies worldwide. Axis Pharma has provided its services to more than 20 big multinationals and has helped many biotech companies and R&D groups. Its large experience in a such a innovative sector has provided to her a deep background in innovation and improvement.


LATEST NEWS
02.06.2023
Press Release
Ability Pharmaceuticals announces the presentation of the phase 2a results of ABTL0812 as first-line therapy in patients with lung cancer at the ASCO 2023 Annual Meeting in Chicago
+ info
14.12.2022
Press Release
AbilityPharma Achieves the 30% of the Estimated Recruitment for their Phase 2b Clinical Trial with ABTL0812 + FOLFIRINOX as a First-Line Therapy Treatment in Advanced Pancreatic Cancer
+ info
21.11.2022
Press Release
AbilityPharma Obtains 1,5M € of Non-Dilutive Funding from Next Generation EU Funds to Further Study the Anticancer Immunomodulatory Effects of ABTL0812
+ info
10.11.2022
Press Release
AbilityPharma will attend LSX investical showcase in London to meet with key investors and venture capital firms
+ info
02.11.2022
Press Release
ABTL0812 shows potential against glioblastoma brain tumors
+ info
07.10.2022
Press Release
AbilityPharma Secures 2,2M € of Non-Dilutive Funding from the Ministry of Science & Innovation of the Government of Spain to Accelerate the Clinical Development and Regulatory Path of ABTL0812
+ info
07.09.2022
Press Release
Carles Domènech, Executive Chairman & CEO of AbilityPharma, Will Attend ESMO Congress in Paris for a Meeting with some of the most Relevant Key Opinion Leaders (KOLs) in the Treatment of Pancreatic Cancer
+ info
29.06.2022
Press Release
AbilityPharma Will Attend ESMO World Congress on Gastrointestinal Cancer 2022 in Barcelona
+ info
13.06.2022
Press Release
AbilityPharma Will Attend the ESMO Gynaecological Cancers Congress 2022 in Valencia
+ info