Press Release
At AbilityPharma we are very pleased to announce the start of a crowdfunding campaign through de Capital Cell
At AbilityPharma we are very pleased to announce the start of a
crowdfunding campaign through de Capital Cell
. This campaign with the slogan #nosinti will open to the public on September 12, even so we have already achieved 54.3% of our final goal.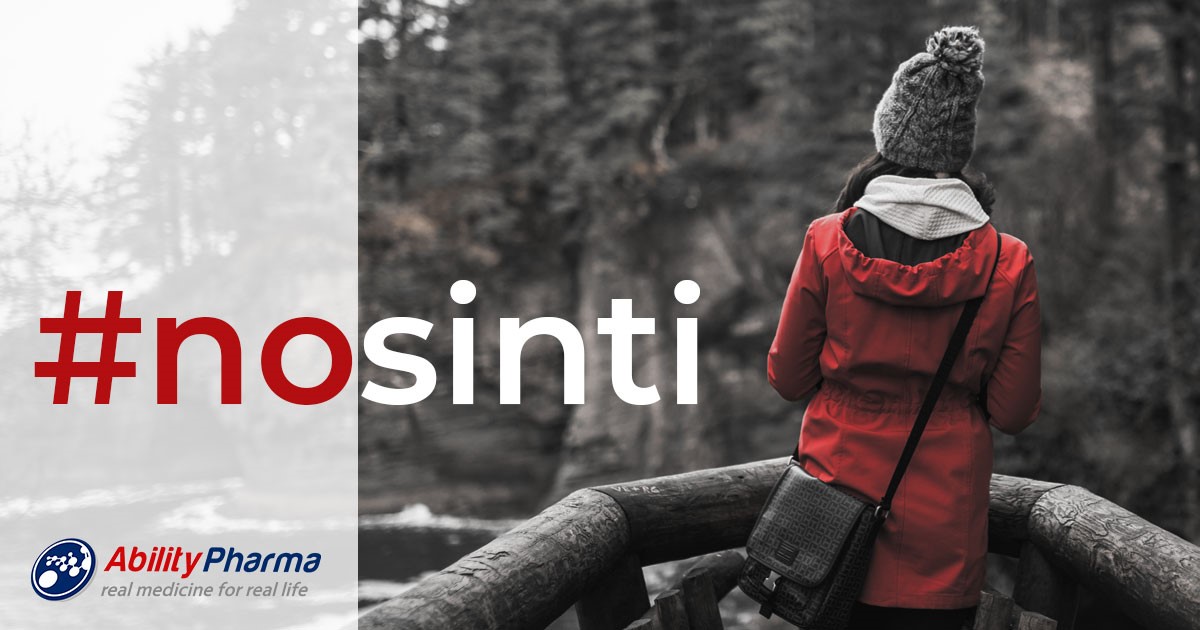 We have been studying a specific drug, called ABTL0812, for several years. It induces cancer cell death through autophagy (self-digestion).
ABTL0812 is currently in phase 2 clinical trials to treat endometrial cancer and lung cancer in 80 patients in centers in Spain and France. In addition,
as we announced a few months ago
, the FDA (Food and Drug Administration of the United States) has approved a phase 1/2a clinical trial with ABTL0812 in combination with gemcitabine and nab-paclitaxel in patients with advanced metastatic cancer of the pancreas as first line therapy and as maintenance after chemotherapy.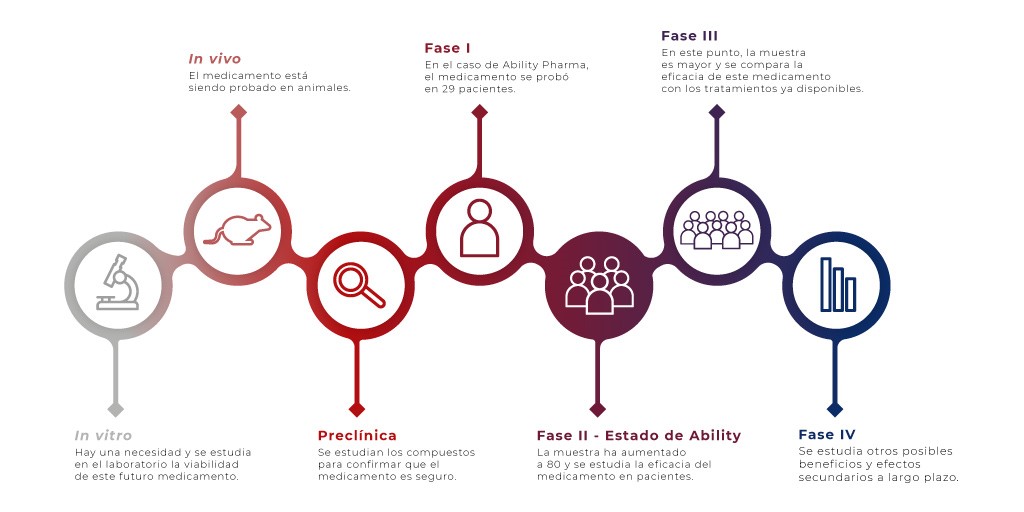 The main objective with our crowdfunding campaign is to raise 1 million euros in order to finish the phase 1/2 study with the development of additional biomarkers and the development of a new formulation.
Why investing in this company?
This is a unique opportunity to invest in a company at a very advanced stage of development. Although the scientific risk still exists, we have managed to reduce it with the success of the first trial with patients, with positive results.
A successful outcome of the second trial would put us in a position of strength in the negotiations of a licensing agreement of the drug with a pharmaceutical company or would allow us to go public in a stock market. In both cases, investors could achieve a very high profitability. The total financing round is of 5 million euros and we are in very advanced negotiation swith several specialized investment funds.
Would you like to know more about our project? Do not hesitate to send us an email to the following address:
contact@abilitypharma.com
LATEST NEWS
02.06.2023
Press Release
Ability Pharmaceuticals announces the presentation of the phase 2a results of ABTL0812 as first-line therapy in patients with lung cancer at the ASCO 2023 Annual Meeting in Chicago
+ info
14.12.2022
Press Release
AbilityPharma Achieves the 30% of the Estimated Recruitment for their Phase 2b Clinical Trial with ABTL0812 + FOLFIRINOX as a First-Line Therapy Treatment in Advanced Pancreatic Cancer
+ info
21.11.2022
Press Release
AbilityPharma Obtains 1,5M € of Non-Dilutive Funding from Next Generation EU Funds to Further Study the Anticancer Immunomodulatory Effects of ABTL0812
+ info
10.11.2022
Press Release
AbilityPharma will attend LSX investical showcase in London to meet with key investors and venture capital firms
+ info
02.11.2022
Press Release
ABTL0812 shows potential against glioblastoma brain tumors
+ info
07.10.2022
Press Release
AbilityPharma Secures 2,2M € of Non-Dilutive Funding from the Ministry of Science & Innovation of the Government of Spain to Accelerate the Clinical Development and Regulatory Path of ABTL0812
+ info
07.09.2022
Press Release
Carles Domènech, Executive Chairman & CEO of AbilityPharma, Will Attend ESMO Congress in Paris for a Meeting with some of the most Relevant Key Opinion Leaders (KOLs) in the Treatment of Pancreatic Cancer
+ info
29.06.2022
Press Release
AbilityPharma Will Attend ESMO World Congress on Gastrointestinal Cancer 2022 in Barcelona
+ info
13.06.2022
Press Release
AbilityPharma Will Attend the ESMO Gynaecological Cancers Congress 2022 in Valencia
+ info