ABOUT
Ability Pharmaceuticals
"We are committed to creating the future of oncology by developing innovative therapies that address unmet medical needs"
Ability Pharmaceuticals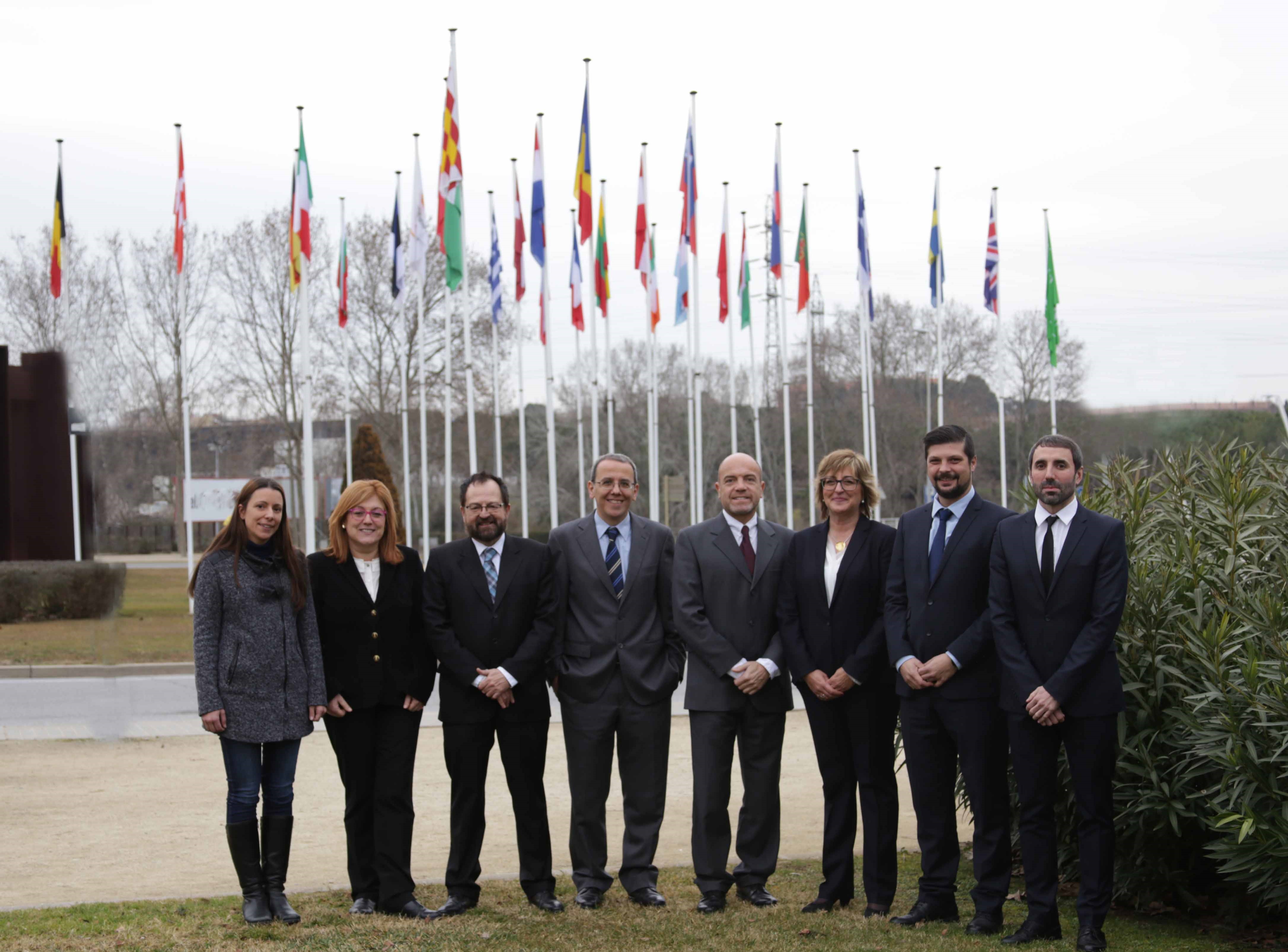 AbilityPharma is a clinical-stage biopharmaceutical company focused on developing first-in-class causing autophagy molecules by the overexpression of Tribbles pseudokinase 3 (TRIB3) to treat multiple aggressive cancers. Overexpression of TRIB3 to inhibit the PI3K/Akt/mTOR pathway represents a novel approach, offering an opportunity to create important new therapeutic options for cancer patients.


The first drug candidate ABTL0812 is currently in phase 2 clinical trials as first-line therapy for endometrial cancer and for squamous NSCLC in combination therapy. The study includes the European leading institutions Vall d'Hebron Institute of Oncology VHIO (Barcelona), Institut Català d'Oncologia ICO (Barcelona), Institut Gustave Roussy (Paris), Centre Léon Bérard (Lyon), Institut Paoli-Calmettes (Marseille), INCLIVA (València) and Hospital Universitario Virgen del Rocío (Sevilla).


ABTL0812, is a first in class small molecule, orally administered, targeted anticancer compound inhibiting the PI3K/Akt/mTOR pathway without being a direct kinase inhibitor. ABTL0812 induces the overexpression of TRIB3, an endogenous negative regulator of Akt, with subsequent induction of cell death by autophagy. Its unique mechanism of action was published at Clinical Cancer Research in May 2016.



ABTL0812 showed efficacy and an outstanding safety and tolerability profile in the first in humans phase 1/1b clinical trial with 29 patients with advanced cancer.


AbilityPharma is also committed to improve the outcome of children with cancer with an improvement of their quality of life. Both the FDA and the EMA granted orphan drug designation ODD to ABTL0812 for treatment of the pediatric cancer neuroblastoma.

Approval in pediatric cancer could award AbilityPharma with a FDA priority review voucher.


AbilityPharma current focus is on the treatment of lung cancer and endometrial cancer. Together they cause almost 30% of all cancer deaths. More specifically, only 17,7 % of the patients with lung cancer, survive after 5 years.



The company also plans to develop ABTL0812 in other cancer types as first-line and maintenance therapy including pancreatic cancer, cholangiocarcinoma, glioblastoma, head and neck cancer and breast cancer.

The FDA granted ODD for pancreatic cancer in 2016.

AbilityPharma has an experienced management team with outstanding success in getting drugs approved by both the FDA and the EMA, and licensing them to big-pharma. The company is also supported by a highly-qualified team of advisors, not only in the medical or scientific area, but also with the IP, legal or strategic issues. Together, we build an excellent team to lead our projects to success.

LATEST NEWS
13.12.2017
News
AbilityPharma Announces FDA Approval of IND for Phase 2 Trial of ABTL0812 in Patients with Endometrial Cancer or Squamous Non-Small Cell Lung Cancer
+ info
05.10.2017
News
Ability Pharmaceuticals announces the approval from the French Medicines Agency ANSM to initiate a Phase 1/2a Clinical Trial with ABTL0812 to treat patients with endometrial cancer or squamous lung cancer as first-line therapy in France
+ info
18.09.2017
News
Ability Pharmaceuticals Announces EMA-Orphan Drug Designation for ABTL0812 in Pancreatic Cancer
+ info
07.03.2017
News
Ability Pharma sponsors the 37th National Meeting of the Spanish Society of Pharmacology
+ info
20.02.2017
News
Ability Pharmaceuticals launches a new updated website with a fresh design
+ info
15.12.2016
News
Ability Pharmaceuticals Announces FDA-Orphan Drug Designation for ABTL0812 in Pancreatic Cancer
+ info
22.11.2016
News
Ability Pharmaceuticals Initiates Phase 2 Combination Trial with ABTL0812 as First Line Therapy in Patients with Endometrial or Squamous Lung Cancer Patients
+ info
11.05.2016
News
Ability Pharmaceuticals Enters into a Licensing Agreement with SciClone Pharmaceuticals for the Novel Anticancer Agent ABTL0812 for the China Market.
+ info
07.04.2015
News
Ability Pharmaceuticals Receives Positive Opinion from EMA for Orphan Drug Status of ABTL0812 in Pediatric Cancer Neuroblastoma.
+ info