Ability Pharmaceuticals, SL has built and excellent research group composed by one postdoctoral research fellow, one Ph.D. student and one research technician, that perform all experimental procedures in cellular biology, molecular biology, proteomics and animal models for human cancers. The Lab is coordinated by Dr. Hector Perez-Montoyo, who is the Director of Biological Research of AbilityPharma. The Lab uses facilities of the Autonomous University of Barcelona (cell cultures, animal laboratory, cellular and genetic biology and biochemistry), in a collaboration established with Dr. José Miguel Lizcano, from the Department of Biochemistry and Molecular Biology at UAB.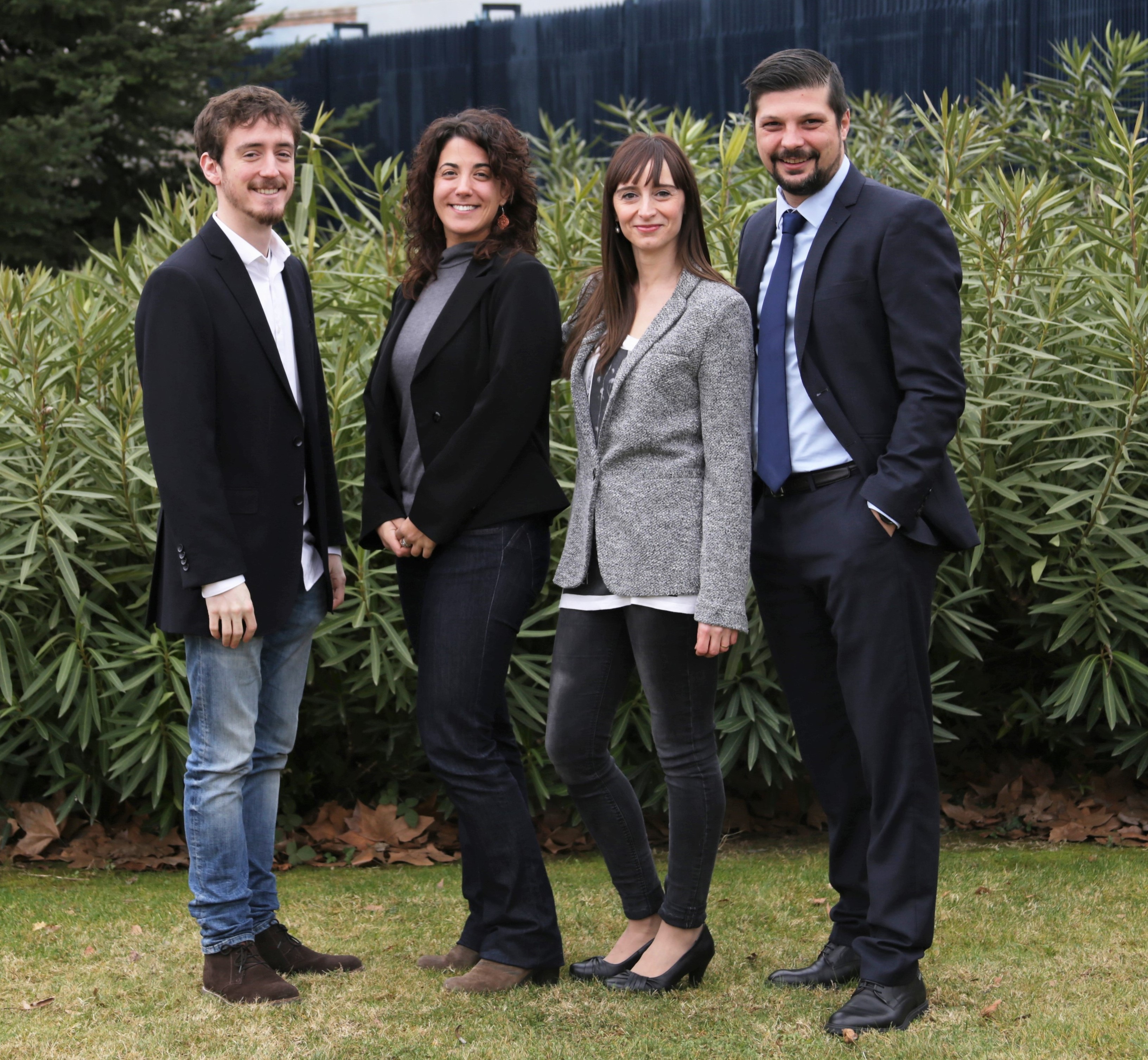 The formation of the AbilityPharma Lab has allowed us to fully characterize the mechanism of action of ABTL0812, and to investigate new therapeutic scenarios for ABTL0812 and follow-ups. It has also facilitate the development of novel biomarkers and perform all pre-clinical studies needed to advance in the research pipeline of our compounds. On the clinical site, the Lab analyses the human patient samples from the clinical trial currently ongoing for the identification and validation of novel biomarkers to monitor and to predict efficacy, therefore allowing us to select the group of patients that will better respond to the treatment in future clinical studies, improving their success outcome.
Our Lab actively collaborates with other public institutions and research groups from different universities, research centers and hospitals (Vall d´Hebron-VHIO, Clinic Hospital-IDIBAPS, IRBLleida, UdG, Bellvitge Universitary Hospital), having built a network of expert scientists who by sharing their knowledge, expertise and results, have allowed AbilityPharma to optimize the efforts and resources to direct research to a common goal: "improve people´s life by providing novel cancer drugs".
LATEST NEWS
13.12.2017
News
AbilityPharma Announces FDA Approval of IND for Phase 2 Trial of ABTL0812 in Patients with Endometrial Cancer or Squamous Non-Small Cell Lung Cancer
+ info
05.10.2017
News
Ability Pharmaceuticals announces the approval from the French Medicines Agency ANSM to initiate a Phase 1/2a Clinical Trial with ABTL0812 to treat patients with endometrial cancer or squamous lung cancer as first-line therapy in France
+ info
18.09.2017
News
Ability Pharmaceuticals Announces EMA-Orphan Drug Designation for ABTL0812 in Pancreatic Cancer
+ info
07.03.2017
News
Ability Pharma sponsors the 37th National Meeting of the Spanish Society of Pharmacology
+ info
20.02.2017
News
Ability Pharmaceuticals launches a new updated website with a fresh design
+ info
15.12.2016
News
Ability Pharmaceuticals Announces FDA-Orphan Drug Designation for ABTL0812 in Pancreatic Cancer
+ info
22.11.2016
News
Ability Pharmaceuticals Initiates Phase 2 Combination Trial with ABTL0812 as First Line Therapy in Patients with Endometrial or Squamous Lung Cancer Patients
+ info
11.05.2016
News
Ability Pharmaceuticals Enters into a Licensing Agreement with SciClone Pharmaceuticals for the Novel Anticancer Agent ABTL0812 for the China Market.
+ info
07.04.2015
News
Ability Pharmaceuticals Receives Positive Opinion from EMA for Orphan Drug Status of ABTL0812 in Pediatric Cancer Neuroblastoma.
+ info